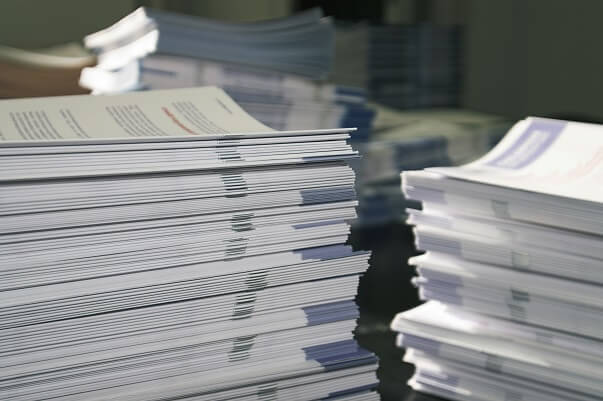 21 Apr

How Can You Take Advantage of Our Printing Services?

Reproductions, Inc. is dedicated to providing Tucson customers with a vast range of printing services. Whether you need signs, laminated papers, bound books, or copies, you will find everything you need at Reproductions, Inc. Read on to see how you can take advantage.

Important Projects

If you have an important project to present in a classroom at work, then you can benefit greatly from professional printing services. Classroom projects—such as a writing workshop or history presentation—often require bound booklets, laminated papers, signs, and extra copies to distribute. Professional projects may require dozens of copies of booklets, signs, and paperwork. Present your projects in a professional manner, whether you are in school or at work, by utilizing professional printing services.

Marketing Campaigns

Marketing campaigns are run online and through print, which makes it necessary to work with a qualified design team for the entire project. Your online and print campaigns must be cohesive in appearance and quality. By working with a professional printing service, like Reproductions, Inc., you can create large, attractive signs, brochures, and fliers that will beautifully match your online advertisements.

Extra Copies

There are many times when you may need one extra copy or hundreds of copies of certain papers. Instead of printing subpar copies on a personal copier, choose professional printing services that will print your copies using the newest technology available. You can often scan or upload the pages you wish to copy, and they will be waiting upon your arrival.

Architectural Plans

You can also trust your local print shop with all types of building plans and construction details. You may need these professional copies for a bathroom or kitchen remodeling project or for a complete house building project. Professional printing services will ensure these plans and copies are made on the highest-quality paper with the maximum attention to detail.

Call Reproductions, Inc. at (520) 622-7747 to start your next project and take advantage of our many services. We do full color printing, booklet binding, as well as DFS Plan Room printing to help complete your project.