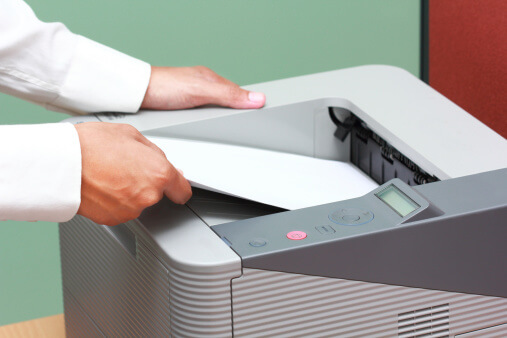 05 Mar

Choosing Between Black and White or Color Printing for Your Project

The colors and fonts that you use for printouts can change the entire look and feel of documents and signs, which is why it is important to spend time designing the layout. If you are planning to print documents, use the following tips to decide whether you should go with black and white or color printing services:

Think About the Formality

If you are printing a serious of documents for a professional setting, black and white might give you a more professional appeal. If you are trying to print something to grab attention, though, you might want to opt for color. Black and white printing jobs tend to look more formal and professional, which makes them a great option for business bulletins, business proposals, or newsletters.

Think About Wow Factor

Color printing is usually the better option if you are trying to create documents that have pizzazz and personality. If you are printing presentation materials, signs, posters, store displays, or a school project, you should use at least a little bit of color to make them stand out. Adding a little bit of color to your business cards, for example, can make them different enough to get you noticed.

Think About the Amount You Are Printing

If you are printing a lot of documents, it might be more cost effective to print in black and white. If you are only printing a few items, however, color printing can help you get the most out of these services. Consider your budget when you are trying to decide between black and white or color printing.

No matter how you want to print your documents, Reproductions, Inc. can do it for you. Since 1956, we have served as one of Tucson's top printing companies and offer a wide range of services that can handle a job of any size. To learn more about our printing services and how they can help you, visit us online or call (520) 622-7747.