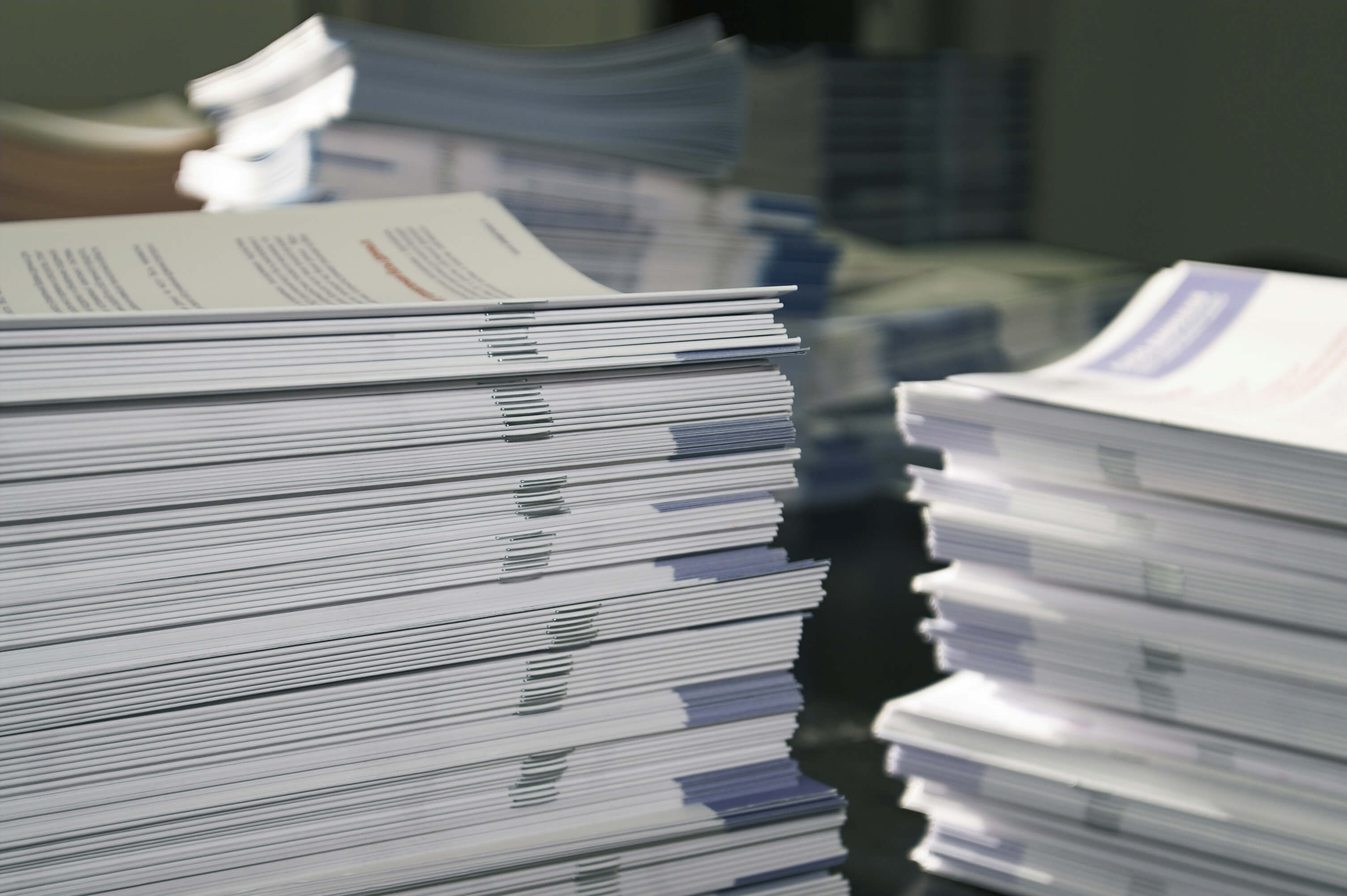 06 Apr

Choosing the Right Paper for Your Print Job

A great-looking print job begins with the right choice of paper. With many options to choose from, your paper selection should take into account factors such as size, texture, color, and sheen. Working with a professional printing service will ensure you have access to the paper options and printing equipment you need to complete any job successfully.

Paper Size Options

Printing paper is available in a range of sizes, allowing you to completely customize your print job. When copying documents, you'll get the best results from using paper that is the same size as the original. This affords the greatest convenience and clarity, as no resizing of the font or image must be performed. Standard 8.5"x11" paper is sufficient for many printing and copying purposes, but larger and smaller paper sizes are available for items such as business cards, flashcards or speech notes, posters, and pamphlets. Booklets can often be printed on larger paper, then folded or cut down into a smaller size for binding.

Paper Finish Options

Printing and copying paper is produced in varying types of finishes, ranging from completely matte to high-gloss options. Matte paper works best for business or school documents, as well as booklets, flyers, and other everyday items. Higher-gloss papers are ideal for invitations, announcements, and photo printing, as these not only look and feel more luxurious, but produce richer colors as well.

Paper Weight Options

The weight of the paper you choose can also influence the end result of your print job. Standard weight paper is often used for everyday documents, while a heavier weight, such as cardstock, can produce professional-quality invitations and other special documents. Lightweight paper can also be an appealing choice for wedding invitation or birth announcement overlays; combining two different paper weights can add personality to these items.

Reproductions, Inc. is Tucson's local printing solution. We offer comprehensive printing services that include color printing, mounting and laminating, booklet binding, and printing and delivery for your convenience. Please visit our website or call (520) 622-7747 for more information about our services, products, and rates.