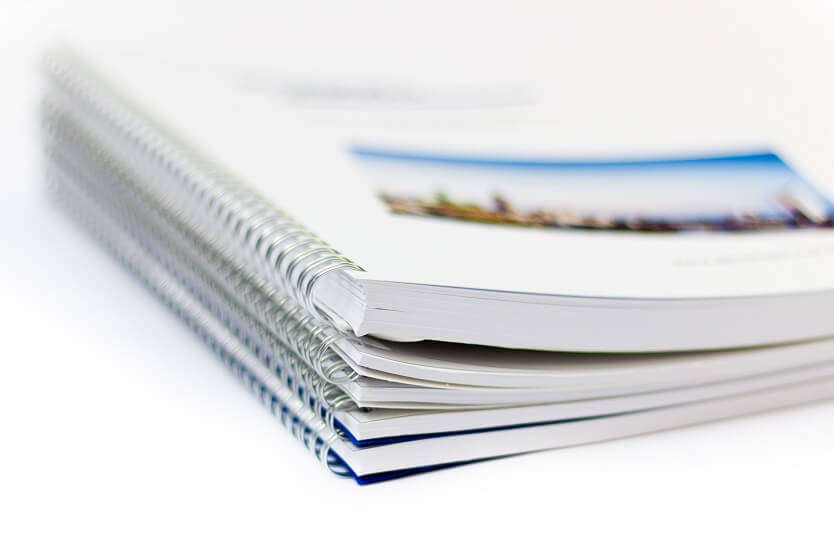 28 Jul

What Are the Common Materials in Booklet Binding?

Booklet binding is a common printing service that can present a school project or business proposal in the most professional light. Binding paper, tabs, and protective covers with sturdy spines can keep sensitive information protected and presentable in many situations. Let's take a closer look at the common materials used in booklet binding.

Spines

The most variety found in booklet binding comes from the type of spine. Customers have many spine choices, such as spiral, comb, plastic grip, and screw and post. They will often choose the spine based on their personal preference and the size of the project. For example, a small booklet can be bound with a spiral or comb binding. A large project, with thick paper or material, can be secured with a screw and post.

Paper

Paper is the most common material found in booklet binding. Customers will have a choice between different paper weights, colors, and sizes. Customers should consult with their professional printer to determine the best paper and spine for their project.

Covers

Booklets do not always require a front or back cover, but they are more attractive and more professional-looking with a proper cover. Customers needing a booklet for a school project or business presentation should consider a clear, plastic front cover and a solid-color, plastic backing. These two covers will protect the interior of the booklet and give a professional appearance.

Tabs

Many booklets may require tabs to categorize and separate sections. These booklets might be training manuals, flip charts, and workbooks. Customers can add tabs to the necessary spots within the booklet with the help of their professional printer.

Reproductions, Inc. offers booklet binding in Tucson, AZ among many other professional printing services. We help our valued customers determine the correct binding materials to suit their project and protect their work. Learn more about our booklet binding by visiting us online and calling us at (520) 622-7747.