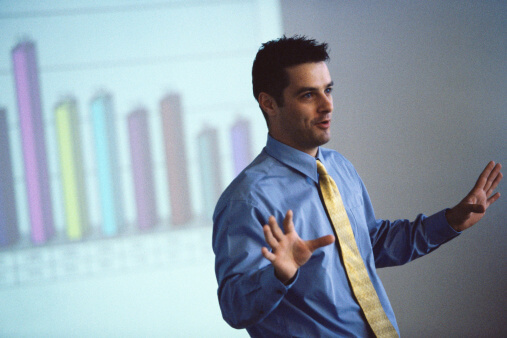 09 Feb

Creating a Stand-Out Presentation

Do you have to give a presentation at work or school? You can create a stand-out presentation by planning out your message and creating the right visual aids! Get inspiration for your upcoming presentation by checking out our helpful guide.

Use Visuals

You probably have a lot of interesting things to say during your presentation, but it will not come off as interesting if you do not provide any visuals! Your audience members need to be stimulated and intrigued so that they pay attention to your message. Printing posters with images and graphics that represent the points you are making will interest your audience and keep them engaged.

Offer Handouts

While your audience should be engaged during your presentation, you will also want to leave them with materials they can reference when thinking about your presentation once it is over. You can print pamphlets or booklets that highlight the major points and details of your message. Audience members can also use these items to take notes while you present.

Be Entertaining

Visual and other printed materials can add to your presentation, but the majority of the responsibility is on you! It is important to be entertaining during your presentation, especially if you have to talk about some of the less thrilling aspects of your business. Try to incorporate a few jokes or anecdotes into your presentation to make your audience chuckle or smile a few times.

Get Comfortable

It is important to be comfortable while giving your presentation. Practice speaking so you can pace yourself and memorize your points without having to rely on notes. You should also practice using your visual aids so you know when to refer to them during your presentation.

Reproductions, Inc. makes it easy to print the perfect materials for any presentation! If you want to enhance your presentation with booklets, posters, and other printed materials, you can give us a call at (520) 622-7747.