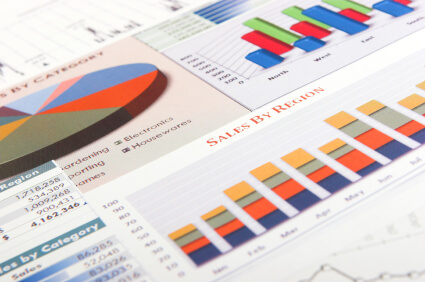 10 Aug

Creating Visuals for Your Business Meeting Presentation

You always want to make a good impression at work. This is especially true when you're giving a presentation and will have all eyes on you. Adding visuals to your business meeting presentation can help you make it more engaging and memorable for your employees or coworkers. Visuals offer many benefits if you're using them properly.

Make Them Interesting

Visuals should add to your presentation, so they need to be interesting. You want your visuals to capture the attention of your audience and make them want to learn more about what you're saying. If you're designing something on your own, think about what you would find most interesting during a presentation. If you're using stock images, look for pictures that stand out and capture your attention.

Make Them Relevant

For visuals to truly enhance your presentation, they must be relevant to whatever subject you're discussing. You can throw a bunch of random images on a piece of paper, but if they're not relevant to what you're discussing, they can be more distracting than helpful. Create designs that relate to what you're saying and look for images that will make sense during your presentation.

Make Them Look Good

Professionalism is always important in the workplace, which is why you want to make sure every element of your presentation looks as professional as possible. Instead of trying to print visuals on your own, visit a professional printing company. These printing services will allow you to produce high-quality images on paper that are sure to impress your colleagues and make your presentation one to remember. Whether you're creating signs, booklets, or charts and graphs you can get help from a printing company.

Reproductions Inc. can help with your presentation visuals with our Tucson printing services. We offer sign printing, booklet binding, and other printing services that can help you enhance your presentation. Learn more by calling us at (520) 622-7747.