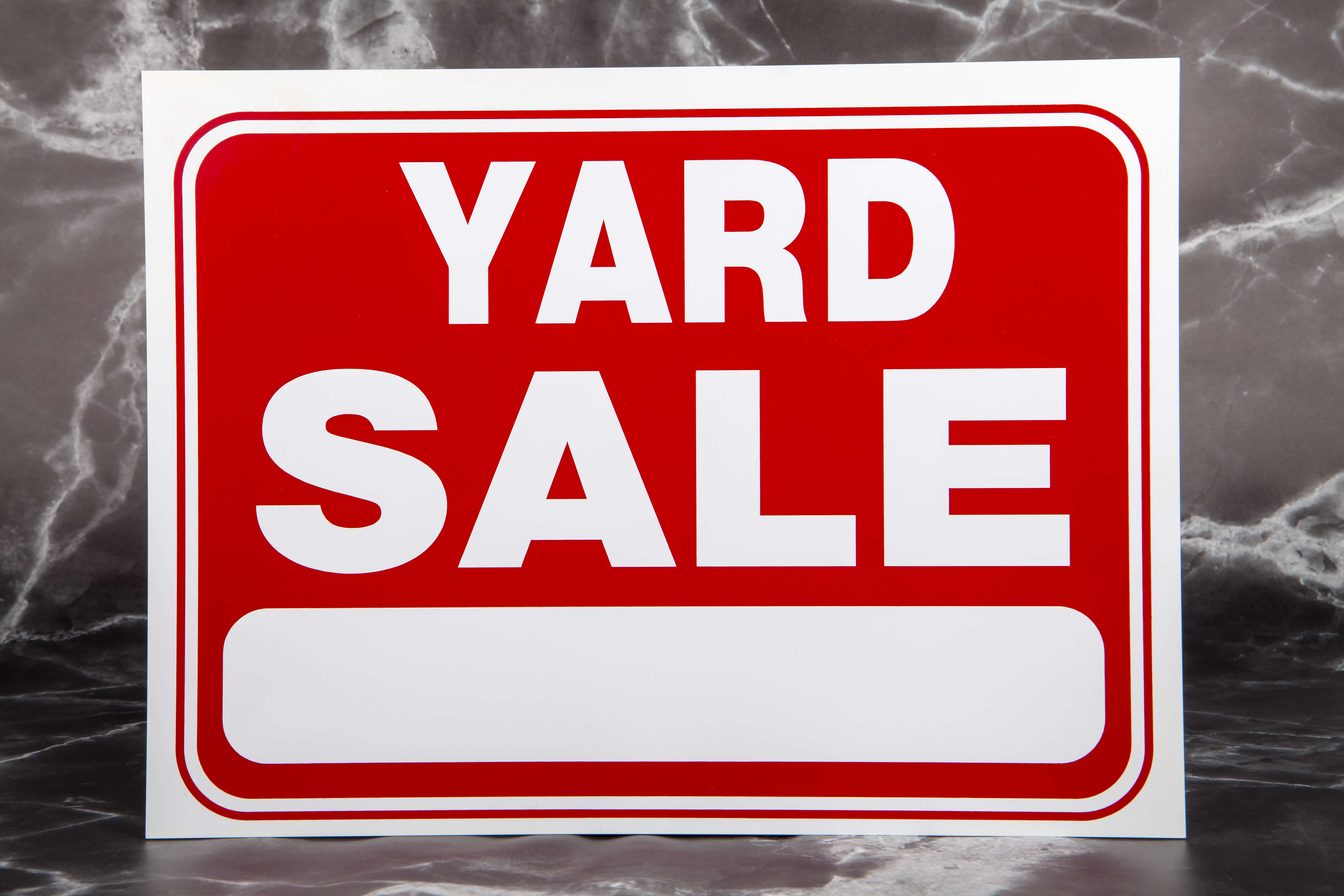 24 May

Hosting a Yard Sale? Use These Sign Design Tips to Get More Traffic to Your Sale!

Whether you're planning an upcoming move, or you simply want to clear out some old boxes from storage, hosting a yard sale is a great way to get rid of unwanted items that still have some resale value. Of course, the biggest challenge in hosting a yard sale is getting people to show up. Strategically placed signs throughout your neighborhood is a necessity. To ensure your signs catch the attention of passersby, it's worth the investment to have them professionally printed. When you're creating your sign designs to send to the print shop, keep these tips in mind.

Keep the Message Short

It's tempting to come up with catchy tag-lines or offer lots of details on your signs, but most people won't have time to read all that text as they drive by. Instead, capture interest with the word "SALE," in bold, large lettering at the center of your sign. Then, you might add an address or nearby intersection, as well as an arrow pointing toward your house.

Distribute Signs Throughout the Neighborhood

You may have a few flyers posted throughout the neighborhood in the weeks prior to your yard sale, but grabbing attention on the day of the sale is what will drive most people in. Yard sale goers will look for sale signs along major streets and will then follow directional signs right to your yard sale. So, you should strategically place signs with large arrows leading to your home from the major intersections that surround you.

Make Smart Color Choices

Color choices can be what separates an effective sign from one that people pass by without a second thought. Bright colors draw the eye. White lettering on a red background is a popular choice for yard sale signs, because red creates a sense of urgency, and the two colors contrast well for easy readability.

For large-format printing and any last-minute printing needs to prepare for your yard sale, visit Reproductions, Inc. in Tucson. We are locally known for our sign printing and full color printing services, and we maintain fast turnaround times to help you plan with ease. Contact us online or give us a call at (520) 622-7747.