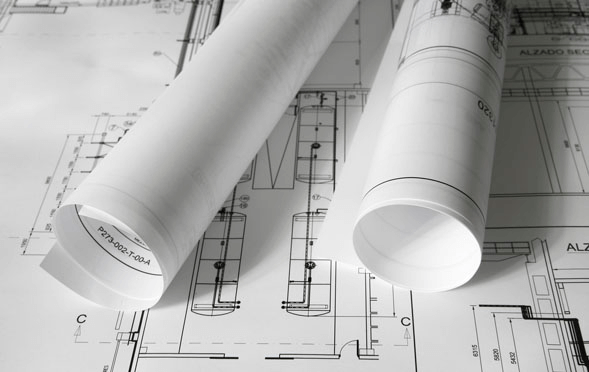 28 Oct

What to Know About Printing Blueprints

When you are building or renovating a property, your contractor will need a set of detailed blueprints. Since your blueprints will form the basis of your architectural design, it is of the utmost importance that they are carefully prepared. A reputable printing shop will be able to transform your architectural drawings into a set of blueprints. To help you get ready for your trip to the printers, here is a look at what you need to know about printing blueprints.

Drawings Are Prepared in Advance

The first step of printing blueprints is to create a set of reproducible drawings. Rather than drawing on conventional paper, your originals need to be drawn on transparent film, such as vellum. Drawing on a transparency will allow light to pass through the original drawings. The passage of light is an essential part of the blueprint printing process.

Blueline Printers Are Used to Make Copies

When you bring your originals to the printer, your blueprints will be created using a machine that is commonly known as a blueline printer. Unlike a conventional printer, which scans and prints documents using ink, a blueline printer creates exact copies through the use of a diazo process. After the originals are sent through the blueline printer, a precise blueprint will be created.

Drawing Sets are Organized and Stapled

Once your blueprints have been processed by the blueline machine, you will want to ask your printer to organize them as a set. Your blueprints will be bound in a specific order using secure staples. The complete set of blueprints can be sent to your contractor so that he or she can begin the construction process.

When you are in need of blueprints for your project, be sure to get in touch with Reproductions, Inc. From sign printing to booklet binding and more, we offer a full range of services to our customers throughout Tucson. Call us at (520) 622-7747 to receive a quote for your upcoming blueprint printing service.