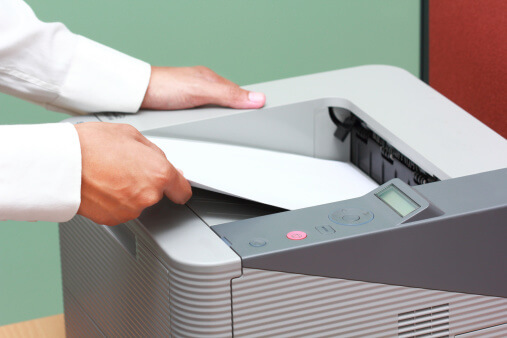 22 Dec

Learn the Dos and Don'ts of Printing for Your Business

Much of today's interactions exist online, but that doesn't make physical printing irrelevant by any means. A professional printer can tie your design together, so give him or her some room to get the job done. Printing your own materials on a whim might give you immediate satisfaction, but it probably won't give you the results you're looking for. Read on to learn more about the dos and don'ts of printing for your business.

DO Learn from Your Designer's Expertise

People don't typically end up in the design industry by accident. They study the material and they prove themselves worthy, and they will have a great deal of information to share when you hire them. Even if you have an eye for design, you should still work with a reputable designer to make sure that your new prints come out exactly the way you want them to. Ask your printing professional how you can improve your design, and double check to make sure it will turn out as effective as possible.

DON'T Micromanage

It's nice to be able to learn from your printing professional, but you also need to give him or her some space. When you put your work in the hands of the professionals, you must let them do their jobs the way they know how to. Don't rush your designers, and don't hound them about every single detail of the print. Do what you can to make sure it comes out the way you want, but don't overwhelm your designer or printing expert during the process.

At Reproductions, Inc., we'd like nothing more than to help you bring your design idea to life. We are a printing company that is dedicated to helping businesses create the perfect pamphlets, memos, and promotional materials we can. Check out our website or call us at (520) 622-7747 to learn more about us.