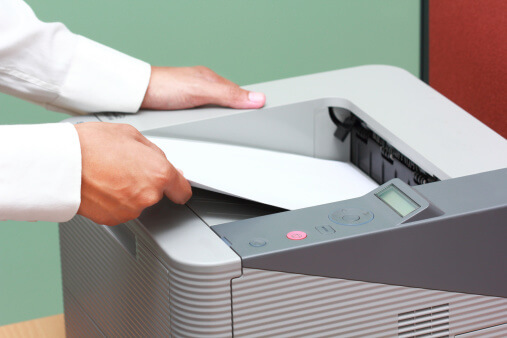 17 Mar

Do You Have What You Need to Print in Your Office?

Printing is an essential task in nearly every office. If you are struggling to stock your office with all of the supplies that you need to print on a daily basis, now may be the time to pick up paper or drafting supplies from your local printing company. Along with providing you with high quality prints, your printing company can stock your office with all of the materials that you need to print every day. Here is a look at some essential items that you may need to use when you are printing in your office.

Printing Paper

Paper is an essential material for many different types of printing jobs around the office. When you are picking up printing paper, you will want to make sure that you obtain the right size of cut sheets or rolls. Cut sheets are ideal for printing out letters and other standard sizes of documents, whereas rolls can be used to print large scale jobs.

Ink Cartridges

When you send a print job to your printer, it can be extremely frustrating to find that your ink cartridge is dry. In order to make sure that every employee in your office is able to print their documents, you will want to keep a supply of ink cartridges on hand. These cartridges should be the right models for your printers.

Photo Paper

Depending on the daily operations of your business, you may find yourself needing to print on materials other than standard printing paper. It is a great idea to carry a supply of photo paper so that you can print out high quality images. With its glossy surface, photo paper is the right material for printing out all of your pictures and graphic materials.

If you are shopping for printing supplies for your business, be sure to contact Reproductions, Inc. From printing paper to ink cartridges and more, our company can provide your Tucson office with a complete assortment of top quality printing supplies. For more information about our inventory of printing products, give us a call at (520) 622-7747.