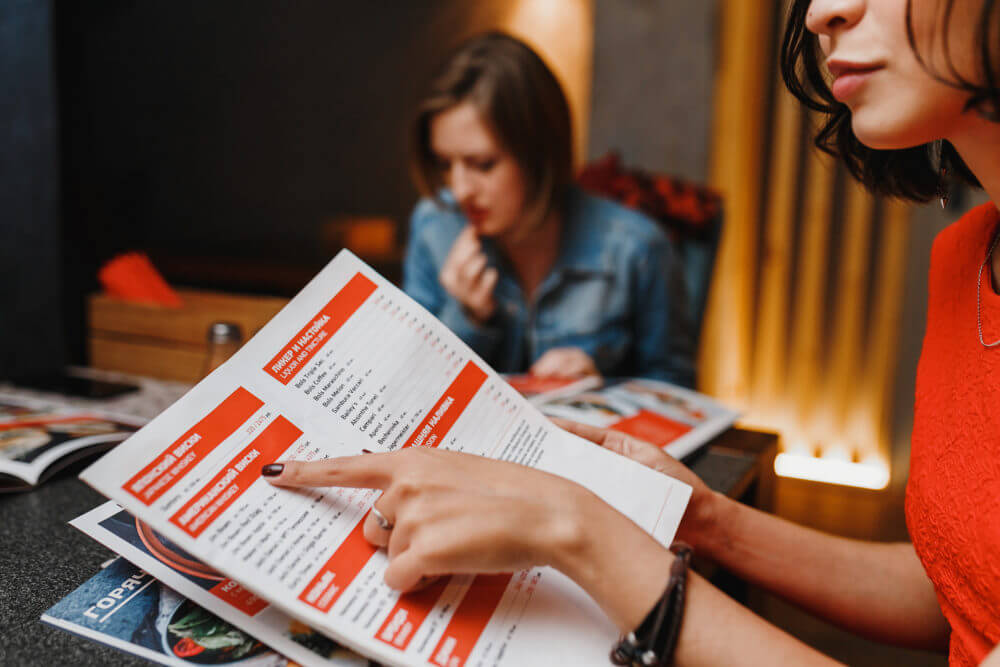 12 Apr

Signs It's Time to Upgrade Your Restaurant Menus

If you own a restaurant, your menu is your calling card. Some people will see your menu before they even set foot inside your door and make a decision about your restaurant before even tasting your food. Other people will sit down at one of your tables and decide what kind of experience they are going to have at your restaurant before they place an order. As such, having a strong menu that looks good critical to making the right first impression. Does your menu need to be upgraded? Here are some of the signs that it is time to head to the printer with your new version.

Your menus are dirty.

Wiping down menus is probably part of your restaurant's daily routine, but eventually a simple cleaning won't cut it. A dirty menu can cause your guests to make a lot of assumptions about the overall cleanliness and quality of your restaurant. When your menus look like they have seen better days, get them reprinted, even if you're not changing the content or design.

Your menus look outdated.

Menus can be outdated in terms of design and dishes. To keep your customers coming, you need to keep up with trends. Customers' tastes will change over time, and although you should also keep your signature dishes around, it's smart to update your menu periodically to add new, in-demand items. Similarly, even if your dishes are current, an outdated menu design will make your restaurant feel like a relic. They may also have outdated pricing information.

Once you have your dishes and design set, choose Reproductions, Inc. to pull it all together with our printing, mounting, and laminating services in Tucson. Get your print job started today by calling (520) 622-7747.