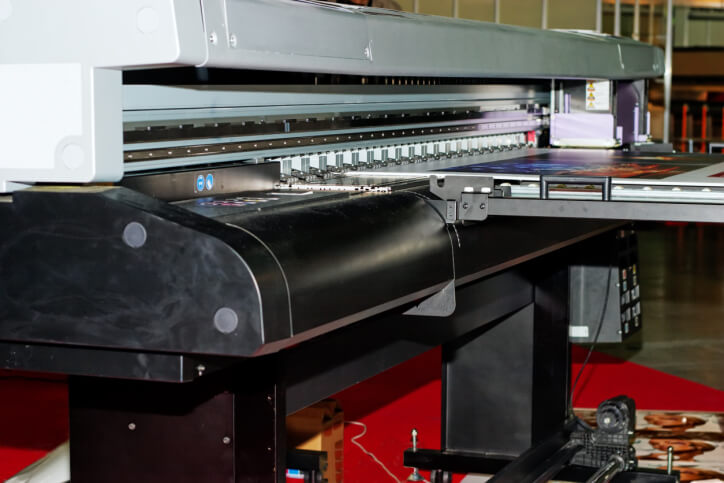 22 Dec

Thinking Big? Our Large-Size Color Printer Can Help

Getting the word out about your business or cause doesn't have to be complicated. Sometimes, it's best to shout it to the world with a large sign. You already know that Reproductions Inc. can help you with your black and white or color printing project, but did you might not know about our incredible and versatile large-size printer. Luckily, Reproductions Inc. can help you make incredible full color printing projects as large as you can imagine on nearly any material.

Seriously, Nearly Any Material…

Nothing adds character to a business like a sign that's made out of something than paper. We have used our large-sized printer to create signs on paper, metal, plastic, sandstone, and wood. This means in a matter of seconds, we can make a permanent, attention-grabbing sign or display for your business that will instantly transform your storefront. For example, if your business has a Southwestern-themed architectural or interior design, imagine how much better your storefront or waiting room would look with a wooden or rusted metal sign featuring your company's name.

…And These Signs Can Be Huge

Our printer is gigantic, and can make a sign _8_ feet long and _8_ feet wide, in one piece! Which means that we can make a sign roughly the size of a small room, by printing in panels, that's huge! This also means that we can use our printer to create a wide variety of projects, not just signs. If you want to create a wall size print of a piece of artwork that you want to use to fill wall space in a waiting room, we can do it. Our capabilities are as wide-reaching as your imagination, so when you are inspired to create amazing printing projects for your business, give us a call!

Reproductions Inc. has been serving the people of Tucson and Southern Arizona since 1956. We offer color printing, banners, mounting, laminating- nearly everything a small business needs to create a successful project. Call us at 520-622-7477 or contact us on the web for more information about our services.