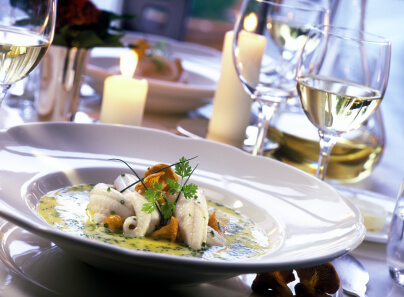 20 Mar

Tips on How to Wow Your Restaurant Guests with a New Menu!

The way you print your menus can have a huge impact on how your customers see your business and whether or not they return in the future. If you want to make a big statement with your new menus, use the following tips to do it right:

Organize It

Restaurant customers respond much better when you have some kind of logical organization for the items in your menu. Separate the items by category so your patrons can easily find the kind of food that they are craving.

Use Pictures

Placing pictures on the menu helps you show your customers why they should order certain foods. Consider adding pictures of your best dishes to inspire more patrons to order them. Pictures also help picky eaters decide on something to order, which helps you get higher table turnover and more business for your restaurant.

Keep It Readable

Although using an interesting font can draw more attention to your menu, you have to be careful not to choose a font that is hard to read. Keep your lettering simple and large enough for all patrons to see clearly. Be careful about the colors that you use so you do not put text on a background that makes it difficult to see. You should print a few sample menus before you finalize them to ensure that they are readable.

Make It Brief

Include brief descriptions of each menu item to give customers a good idea of what they are ordering without making the menu too long. When it comes to your menu, the briefer the better. Try to keep the menu as short as possible so your customers can read it easily.

At Reproductions, Inc., we can print anything from menus to company manuals. No matter what you need printed, we can offer you the services you need to get the results that you want. To learn more about our printing services and what they can do for you, visit us online or call (520) 622-7747.