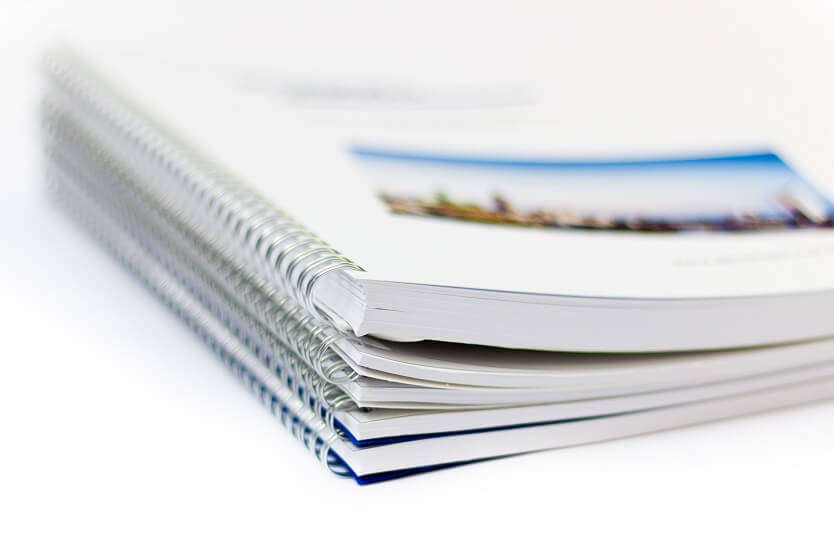 23 Jun

What Types of Documents Can You Bind?

There are several types of binding methods—such as comb, coil, and perfect—to bind almost any type of document. If you are binding a manuscript, training manuals, or flip charts, then there is a binding method to help. Read on to see the types of documents that are typically bound.

Manuscripts

If you have a short story or full-length manuscript to print, then consider having it bound. A full-length manuscript will look best bound in a perfect bind. This binding is similar to those found in paperback books. It is not the best binding for copying pages, but it will give your manuscript a professional look.

Flip Charts

Flip charts are often used in presentations, so they should appear professional and be easy to open. Coil or comb binding are the best types of binding for a flip chart. These binding methods enable the flip chart documents to lay flat or flip when needed. These are the most common types of binding and are often used for professional presentations.

Training Manuals

Training manuals can be bound in comb, coil, twin loop wire, and velo. However, you may prefer coil binding for your training manuals. This binding is one of the sturdier methods, and it allows your readers to wrap the pages to the back for easier reading. This is a great binding method to keep your training materials secure, easily stored, and easily read.

Reports

If you need multiple copies of a report, then consider using a comb or coil binding. This will keep the reports looking professional and easy to read. If you are printing a report with sensitive information, then consider a velo binding. This type of binding makes the material very difficult to copy, so it is often used to protect sensitive documents.

Bring all of your documents and special projects to Reproductions, Inc. We offer a variety of binding products from a staple to a steel back bind. Please call us at (520) 622-7747 to learn about our binding and printing services.