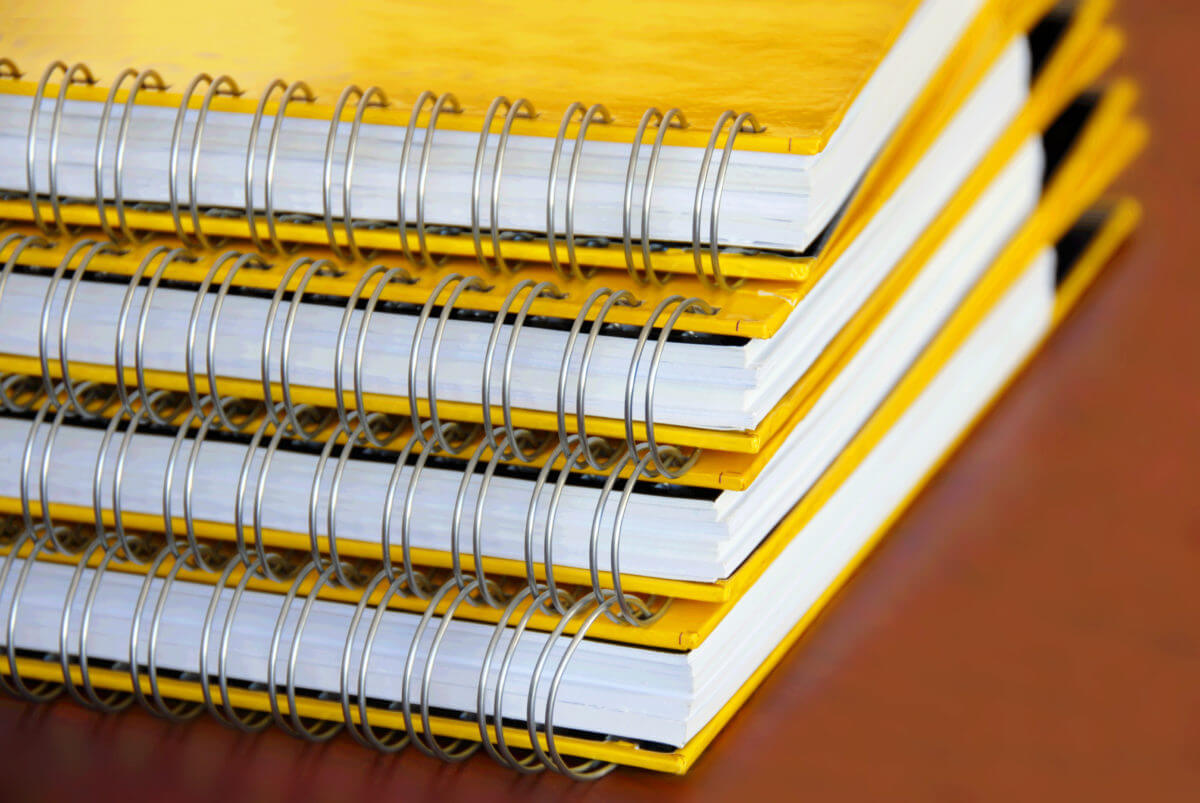 12 Oct

Types of Paper Binding

When you have a large printing job that needs to be bound, you may be surprised to discover how many options for paper binding you have. Picking the right type of binding will put the perfect finishing touch on your project, making it both attractive and functional. These paper bindings are some of the most common types. Talk to your printing company to determine if these bindings or another style is right for your project.

Saddle Stitching

Saddle stitching is a popular form of binding, as it is easy to do and economical. The end effect looks like the papers have been stapled, but the actual process of achieving saddle stitching is not accomplished with a stapler but rather by punching wire through the pages. Loop stitching is performed the same way, but instead of pulling the wire flush with the edges, it is left open in loops, so that the document can be put in a three-ring binder. Both of these kinds of bindings are good for projects of between eight and 80 pages.

Screw Binding

Screw binding is good for swatch books and other projects that use thick paper or other materials. The process involves drilling a hole through the entire project and then putting a barrel post with a cap screw through it to hold the pieces in place. Anywhere from four to 400 pages can be bound with screw binding.

Choosing the right binding for your printed project in Tucson can be a challenge, but Reproductions, Inc. is here to help. If you have questions about printing, bindings, or other aspects of bringing your projects to life, call us at (520) 622-7747.