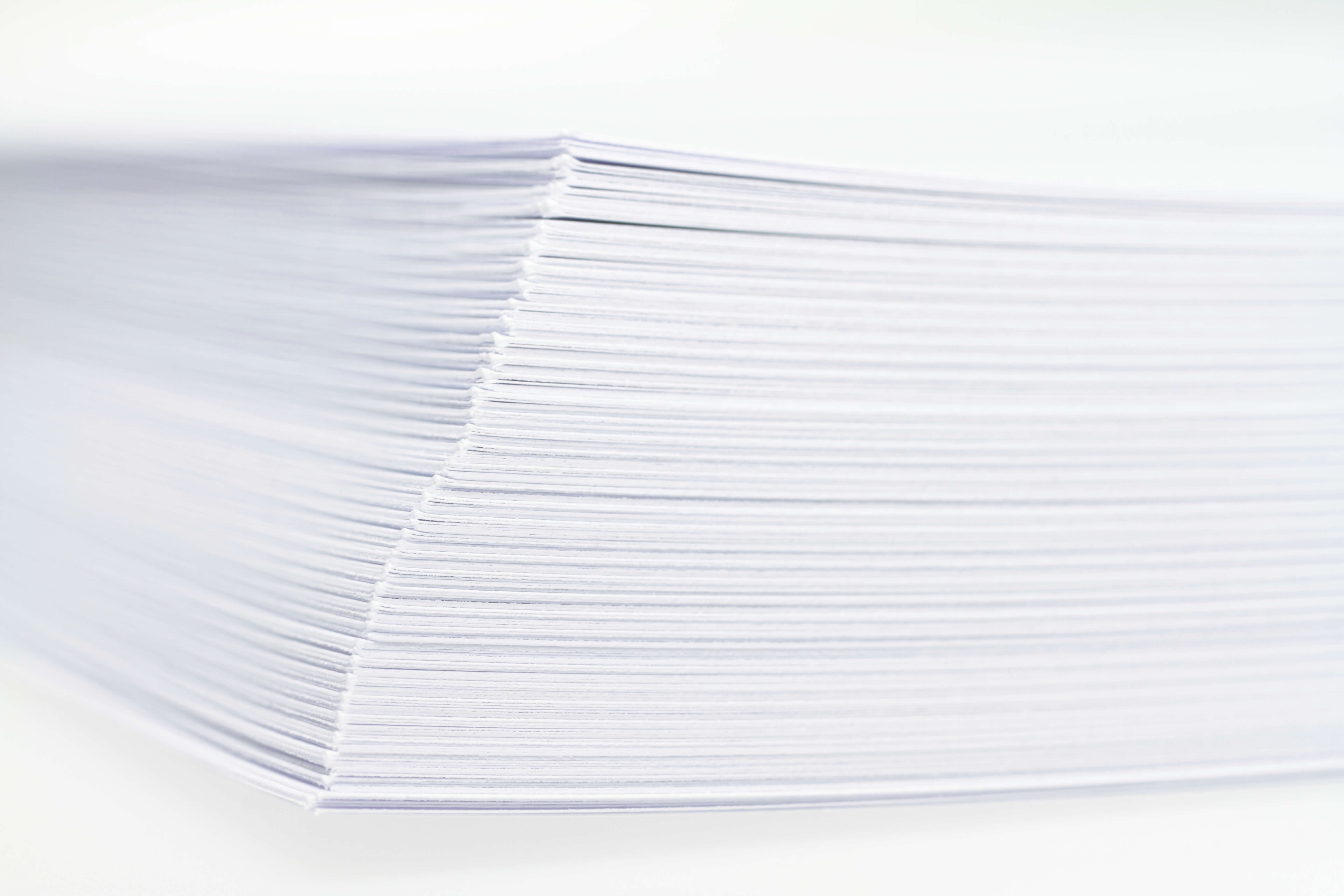 29 Sep

Understanding Paper Weights for Your Next Print Job

When you are getting ready for a big print job, your printer may ask you about your preferred paperweight. Since the weight of the paper relates to its corresponding thickness and durability, you will need to make sure that you choose a paper that is of a quality weight. To help you navigate your options at the copy and print center, here is a look at some common paperweights that you may want to choose for your next job.

20lb Bond

When you are ordering a standard print job, you may want to ask for a 20lb bonded paper. 20lb paperweight is the standard weight that is used in most copy machines and printers. While this paperweight is adequate for everyday printing, it may not be thick enough for high quality print jobs.

24lb Bond

If you are seeking a paperweight that is suited for everyday use, but is still affordable enough to use for bulk printing project, you may want to ask for 24lb bond paper. 24lb bond paper is slightly thicker than 20lb bond, and it can fit in a standard printing machine. With 24lb bond paper, you will be able to create letters, stationary, and other printed materials for your business.

60lb Bond

Certain printed materials, such as leaflets and brochures, need to be printed on higher weight paper. When you are seeking the perfect paper weight for your upcoming brochure printing project, consider asking for 60lb bond paper. 60lb bond paper is thick enough to create a quality brochure, but not so dense that it cannot be folded easily.

For help navigating your different paper weight options, pay a visit to Reproductions Inc. of Tucson. Our print shop has been in business for more than 60 years, and we can provide you with a variety of paper weights and thicknesses for your print job. To learn more about the advantages of working with us on your next printing assignment, give us a call at (520) 622-7747.