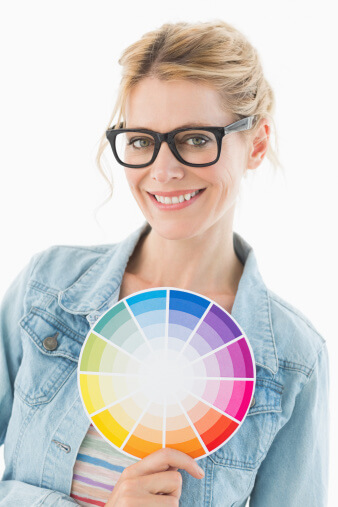 04 Nov

How to Use Color in Your Marketing Efforts

Did you know that different colors can affect the way you feel? Marketing experts have learned how to harness human responses to colors for more effective branding strategies. By using color psychology in your printed marketing materials, you may be able to reach new customers and grow your business. Figure out what emotions you want to elicit when people see your logo or brand, and then find the corresponding colors that will reinforce these feelings. Read on to learn more about using color in your marketing efforts.

Use Contrast

No matter which colors you choose for your logo and branding, they should be visible and easy to read. Use colors that contrast for the ultimate in readability, such as a light and dark color combination. Avoid using colors that are too close together, such as different shades of pinks, as this will cause eye strain and will not help promote your business. Typically, two colors are enough for logos, as any more than this will become too busy. You can use a neutral background such as white or black to set off the colors you choose for the main elements of the logo.

Use Brightness

The brighter the colors you use, the more energetic of a response it can produce in your customers. Decide what sort of response you want to get from your customers, and adjust your colors accordingly. A sale or other call-to-action can benefit from bright, vibrant colors; if you are trying to convey a lot of information, more muted tones might work better. Darker colors will create a more relaxed response from the user, so evaluate your goals.

Use Color

No matter which colors you decide to utilize in your marketing efforts, just be sure to use something. Color does a better job of catching consumer attention than simple black and white, and shows that you have put time and thought into creating your branded materials.

Let the Tucson printing experts at Reproductions, Inc. help you come up with the right colors to use in your marketing materials. Call us at (520) 622-7747 to discover how we can turn your marketing visions into a reality. Visit our website for a closer look at our work.