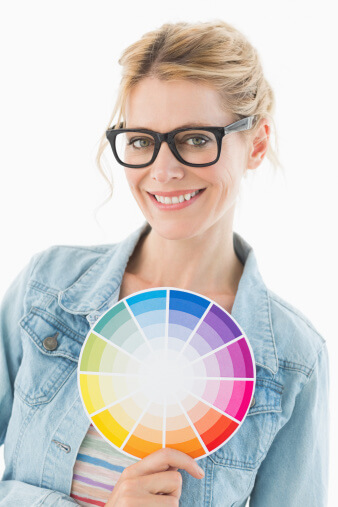 24 Jun

Color Psychology 101

Creating a logo is an essential part of planning your business brand. From printed materials, such as brochures and business cards, to your website and more, your logo will tell your customers a story about the personality of your company. In order to get the best benefits from your logo design, you may want to incorporate psychology into your color selections. Here is a look at the basics of color psychology, and how these ideas can translate into a powerful business logo.

Color Can Relate to Emotion

One of the first factors to consider about color psychology is that colors have been shown to trigger emotions in certain people. For example, a bright shade of red may result in feelings such as passion, excitement, or youth. Cool colors, such as green or blue, may create a feeling or calm or tranquility. As you are choosing colors for your brand, you will want to consider the feelings that they may inspire in your customers.

Colors Affect Purchasing Behaviors

The color of your business logo and branding can have an impact on whether or not a customer decides to buy your product. By choosing colors that match up with your branding identity, you can possibly help to boost sales. For example, if you want to create a logo with a rugged personality, you may want to choose colors like brown and black.

Certain Colors Are More Appropriate Than Others

When it comes to selecting your business colors, certain shades may be more appropriate than others. While the appropriateness of a color may ultimately be subjective, there are certain tricks that you can use to choose the right hue. For example, if your company is focused on the environment, you may want to incorporate green into your design.
At Reproductions Inc., our Tucson printing center can help you create a variety of promotional materials for your business. From full color printing to mounting and laminating, our print shop will be there to serve you. Call us at (520) 622-7747 to learn more about the advantages of working with us.