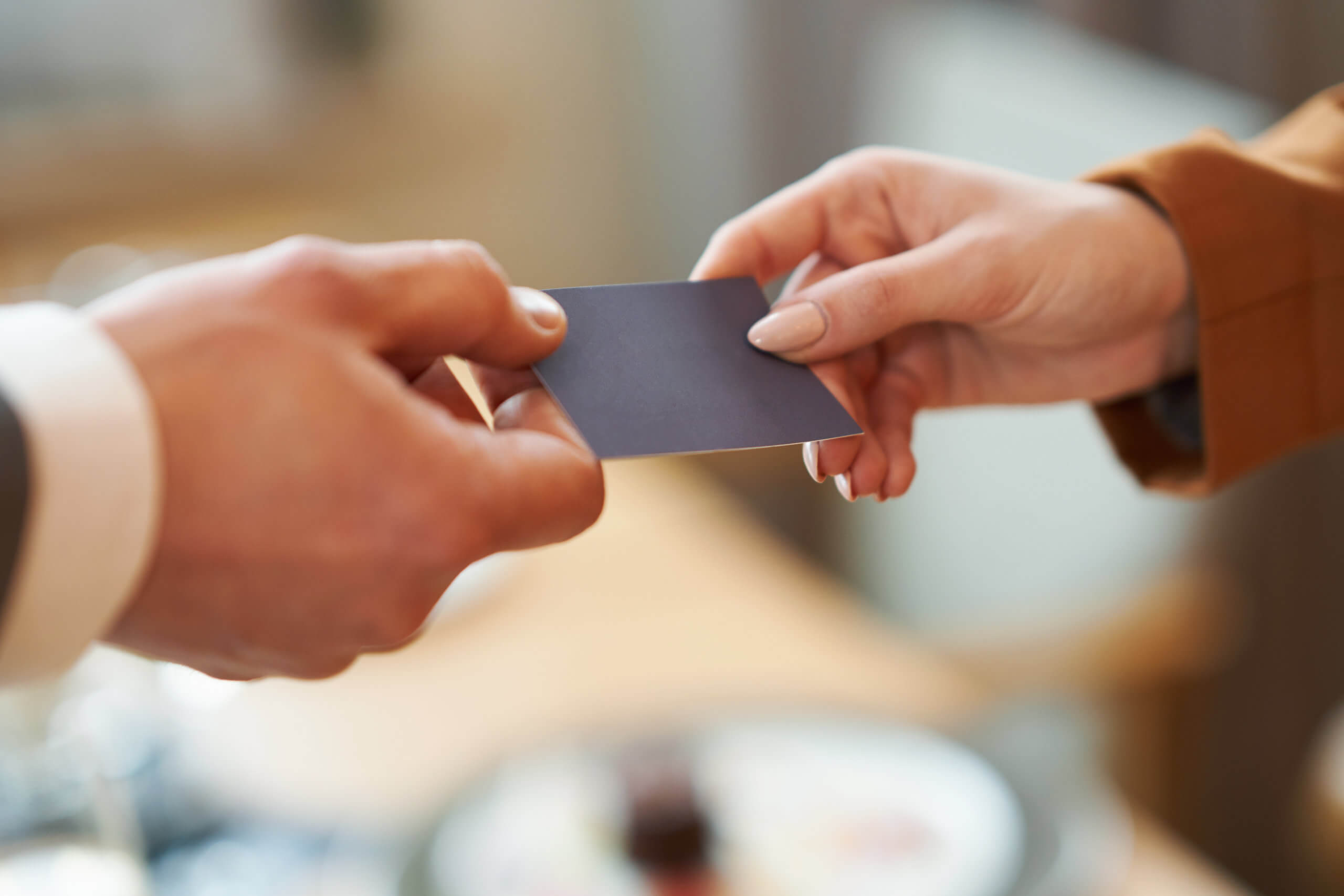 10 Apr

Critical Design Elements of Business Cards

Having a smart, professional-quality business card can make a tremendous difference for your business's reputation. There are a lot of things to keep in mind when you're designing a business card, and there are small design choices you can make that will help your card stand out. These are some of the most important elements to think about for business cards.

Shape

Business cards are available in many different shapes beyond the traditional rectangle. A card that is shaped like a circle or square is attention-grabbing, and it can reflect something important about your brand. However, the rectangle-shaped card is easier to fit into wallets and pockets, so you may want to be wary about going too far from this basic design unless you have a good reason to do it.

Font

It's a good idea to put some thought into the type of font—or fonts—you choose for your card. After all, choosing a distinctive font can subtly put across a message about your business. You should prioritize clarity and readability, and make sure that there is enough spacing between all of the different characters.

White space

In addition to the space between letters and lines, consider how much blank space there will be on your card. While you might be tempted to fill your business card with as much content as possible, leaving more white space can help to make your card look sophisticated. Having enough blank space allows what print there is on your card to really pop, making more of an impression on the viewer.

Color

Color can make an enormous impact, particularly on the small scale of a business card. Different colors have different effects on the viewer, so make sure that you consider what psychological and emotional impact the colors you choose will have. You may even want to go with a black-and-white card design, if it is more appropriate for your brand.

Reproductions, Inc. has been providing first-class printing services to the Tucson community since we first opened in 1956. Our services range from full color printing to sign and banner printing. If you're in need of professional-looking business cards, then feel free to get in touch with us today. You can reach us at (520) 622-7747.