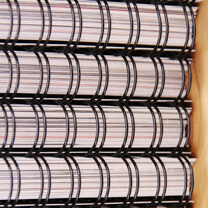 30 Jun

Designing Effective Training Manuals

Training manuals are a valuable asset in many industries. Providing training documents that contain clear, concise instructions and direction will reduce confusion, mishandled equipment or documents, and lost productivity. Keep reading for a few helpful tips you can use to create more effective and positive training manuals in Tucson.

Agree on Task Steps

Because training documentation will serve as reference for many employees, it's often a group effort to develop an acceptable order for steps and tasks. Agreeing on the right order in which to present training information will ensure both old and new employees are on the same page in terms of tasks and processes. Holding a meeting before you get started on your training documentation can help you determine step order and other important details before this important information is put into print.

List Your Best Practices

An effective training document should include more than step-by-step instructions or a list of behaviors to avoid—it should also include a list of best practices. Best practices are tips that go above and beyond simple instruction to impart knowledge that only experience can bring. Listing the best strategies you have found helpful when completing tasks and why these strategies work can give trainees a deeper understanding of how to succeed.

Implement a Well-Rounded Training Plan

It's important to recognize that a thorough employee training program should consist of more than one type of learning option, such as web training exercises, traditional-format classes, video content, printed material, and on-the-job learning. When developing your training program, consider your manual as part of a larger whole and determine how you want it to fit into the overall learning process. This can help you create a more effective manual by making it a complementary tool, rather than a standalone document.

At Reproductions, Inc., we offer the printing and documentation services you need for success. Whether you need to create signage, print out training or meeting materials, or convert printed material to digital files, we're here to help—you can reach us today by calling (520) 622-7747 or filling out our convenient web contact form.