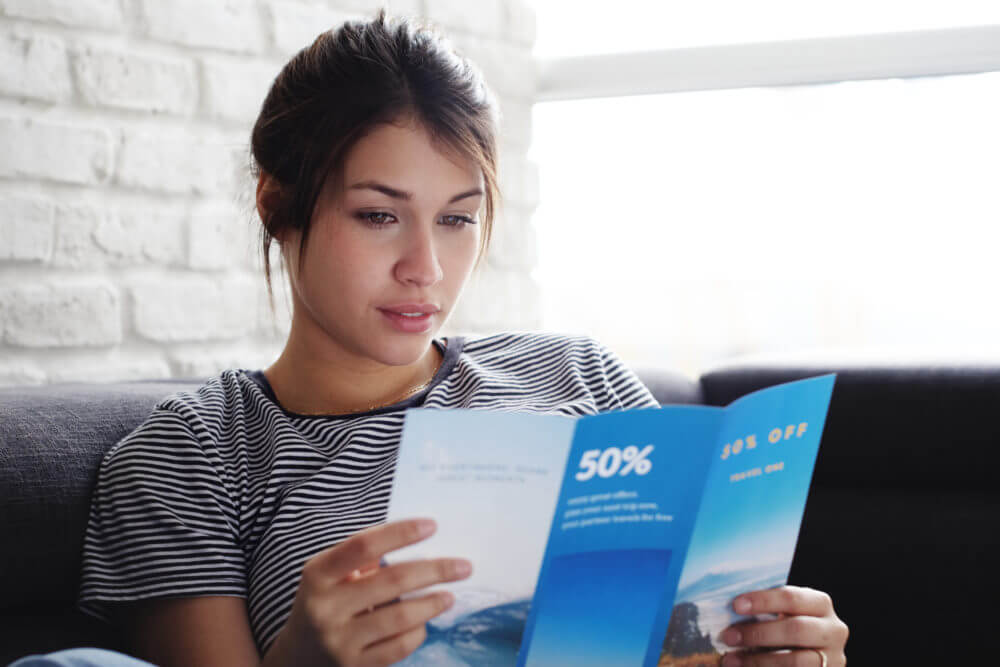 06 Mar

Does My Business Need a Brochure?

Thanks to digital marketing tools like AdWords campaigns and drag-and-drop websites, it might seem like traditional marketing mediums are out of date. However, brochures and other printed materials are still invaluable tools for businesses. If you're looking for a way to build brand recognition and awareness of your products or services, consider printing off some brochures to hand out to your customers.

Professional Image

For sole proprietors in particular, presenting a professional image is crucial for attracting new customers or clients. You need to be able to convince your target audience that you have the skills, knowledge, and resources to meet their needs. Branded materials like brochures are a great way to let your clients know that you are a professional and your business is reputable.

Budget-Friendly

No matter what your tax bracket is, there is a good chance you're on constant lookout for ways of trimming your business' operating costs. However, the old adage, "You have to spend money to make money," is definitely true. You will need to invest in marketing and advertising in order to meet your growth objectives. Fortunately, printed materials like brochures are a budget-friendly way to get your company's name out there.

Distributable

Another benefit of using brochures is that they are easy to distribute. Yes, you can put them in envelopes and mail them to potential customers. However, it isn't necessary to spend on postage, as there are many other distribution methods you could use. You can place a brochure in each customer's shopping bag if you have a retail store, for instance. Alternatively, you could have your staff members staple a brochure to each customer's receipt. If you have a professional office, you can place a stack of brochures in your waiting area.

For all of your company's printing needs, you can turn to the talented team at Reproductions, Inc. We are a locally owned, full-service printing shop that offers competitive prices on brochure printing and other promotional documents. Get in touch with our team in Tucson at (520) 622-7747 to discuss your printing needs.