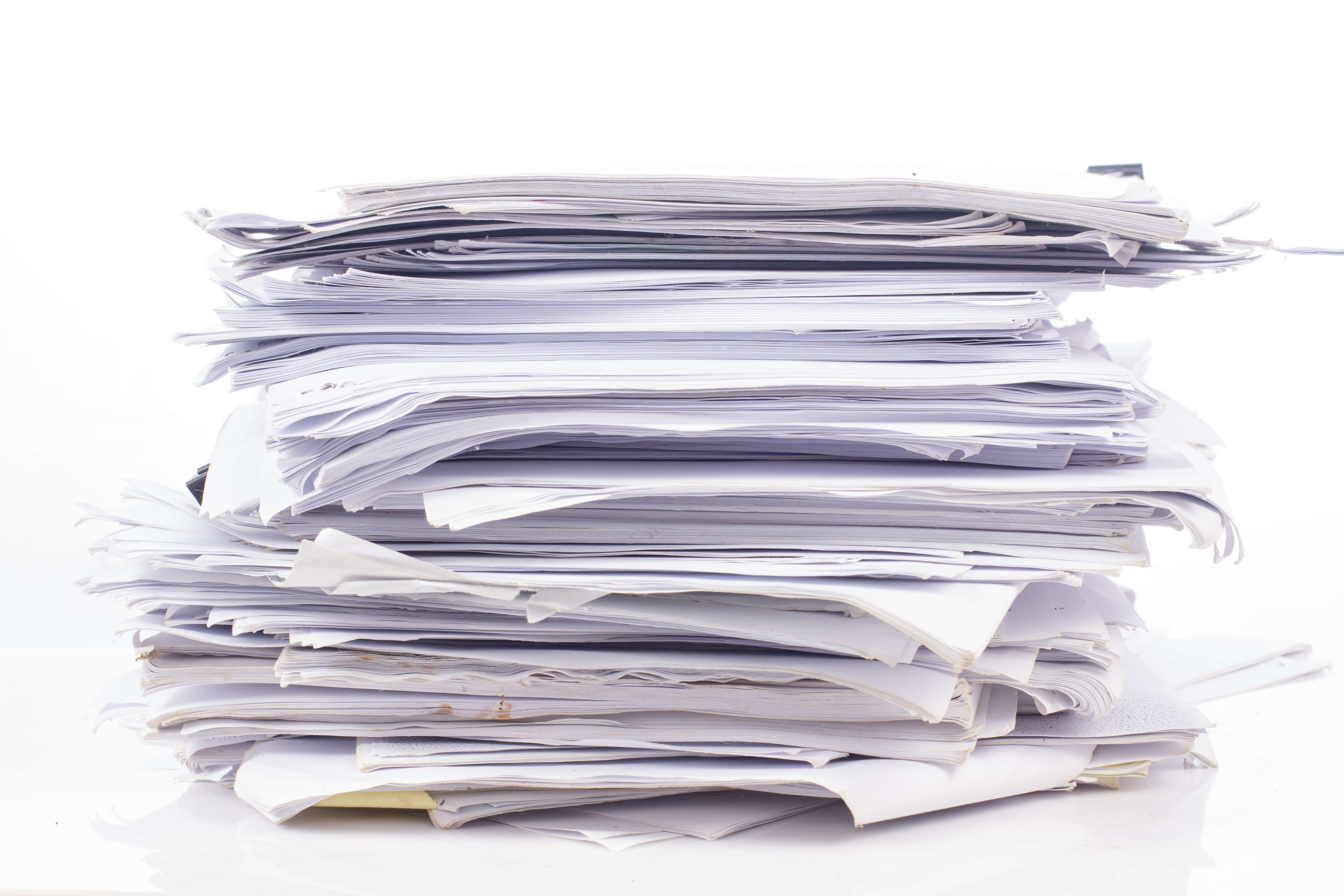 11 Oct

FAQs about Paper Document Conversion

Do you feel like you're drowning in paper? Do you dream of having a paperless office—or at least a less cluttered one? It's time to visit a printing shop to talk about paper document conversion. Converting your documents to digital files will help you stay organized and cut down on the clutter.

What types of paper documents can be converted?

Most people need to convert documents that are the standard letter paper size, which is 8.5 by 11 inches. However, a full-service printing shop should be capable of converting a wide range of paper document sizes to their digital equivalents. A wide roll-feed scanner can accommodate larger documents, for example. If you have any large art prints or mounted boards, a flatbed scanner could digitize these items in sizes up to 46 by 56 inches.

What will the files be stored on?

When scanned, most paper documents are converted to either a PDF or a TIF file. These file types are very versatile; they will translate seamlessly to many different computer applications. The PDF and TIF files can be stored on a wide range of devices, depending on your preferences. You might want your files stored on a flash drive, also called a thumb drive, for greater portability and accessibility. Or, you might prefer an old-fashioned CD. If you have a large number of files, it's best to choose a high-capacity storage device, such as a portable hard drive. 

Is it possible to preserve color?

Yes! Paper documents can be scanned and digitized regardless of whether they are printed in black and white or full color. If you are converting full color documents, you won't lose any of the vibrancy or range of color. In fact, they'll be better preserved as digital copies, since color on paper documents can fade over time—especially when they are exposed to sunlight.

Reproductions, Inc. is your local printing solution in Tucson, AZ. We are a full-service printing shop, offering black and white, full color, mounting and laminating, sign printing, and paper document conversion services. If you have any more questions about converting your paper documents to digital files, give us a call at (520) 622-7747.