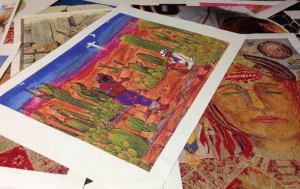 30 Sep

Finding the Perfect Presentation Materials

Whether you are planning a presentation for a class project, or are preparing for a corporate meeting, the right materials will help ensure that your presentation is a total success. With carefully designed and printed graphics and signs, you will have visual aides to help your audience follow your ideas. A print shop can assist you with printing any color or black and white materials that are required for your presentation. Let's take a look at some tips for finding the perfect presentation materials.

Brochures

As you are preparing for a business meeting, you may want to make sure that your audience is provided with brochures to look at during and after your presentation. Properly printed and designed brochures can send a powerful message about your business and ideas. Since a brochure contains information that has been condensed into a clear and easy to read message, this material will make a lasting impact on your clients.

Posters

Along with bringing brochures to hand out before your presentation, you may also want to consider printing posters that complement the key points of your talk. For example, if you are discussing charts or data, you can have this information clearly displayed on the signage of your choice.

Business Cards

In order to get ahead in the business world, it is important to carry business cards with you to every corporate event or presentation. For example, if you are pitching a new idea or company, you can help to ensure that you get another meeting by providing business cards to those who are interested. A printer can help you create professional business cards that are appropriate for any setting.

As you are preparing for your next presentation, you may want to get in touch with Reproductions, Inc. Our print studio in Tucson offers both color and black and white printing services, and our knowledgeable staff will help you create all of the materials that you need to get the most out of your presentation. Call us at (520) 622-7747 to set up a consultation for your printing project today.