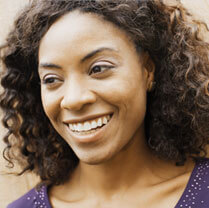 10 Nov

Memorializing Achievements with Mounting and Laminating

It's nice to look back at the moments we're proud of in life, and it's even nicer when there's a physical memorial of the occasion. Mounting and laminating services help us bring these memories into the real world, which can lift your spirits at any age. Read on and learn about how mounting and laminating can memorialize your achievements.

Rewarding Your Kids

Support is everything when you're growing up. If your child has done something exceptional, you can create your own certificate to commemorate the occasion. Then you can have it mounted and laminated by a professional printing company. Maybe your daughter got her first perfect grade on a test or your son did something nice to help his sister. You can be as creative as you want to be in what you reward your kids for, but do your best to encourage this kind of behavior.

Acknowledging Employees

If team morale seems to be dipping, you can always offer your employees an incentive. You can create an ongoing competition to see who can make the most sales or gain the most followers for the business, and offer a small prize and a mounted and laminated memorial as a reward.

Celebrating Your Business

Some people find the bare walls of an office to be drab and uninspiring, sapping both energy and production from the workplace. If your team has done something to be proud of, then you should indeed be proud. Celebrate the achievement by mounting and laminating a visual reminder. If your team has recently won an award that was presented with a certificate, display it on the wall in a fashion that reminds everyone to keep up the good work.

You deserve a physical representation of your achievements, and Reproductions, Inc. can bring it to life for you. Check out our website or call us at (520) 622-7747 for a closer look at our mounting and laminating services.