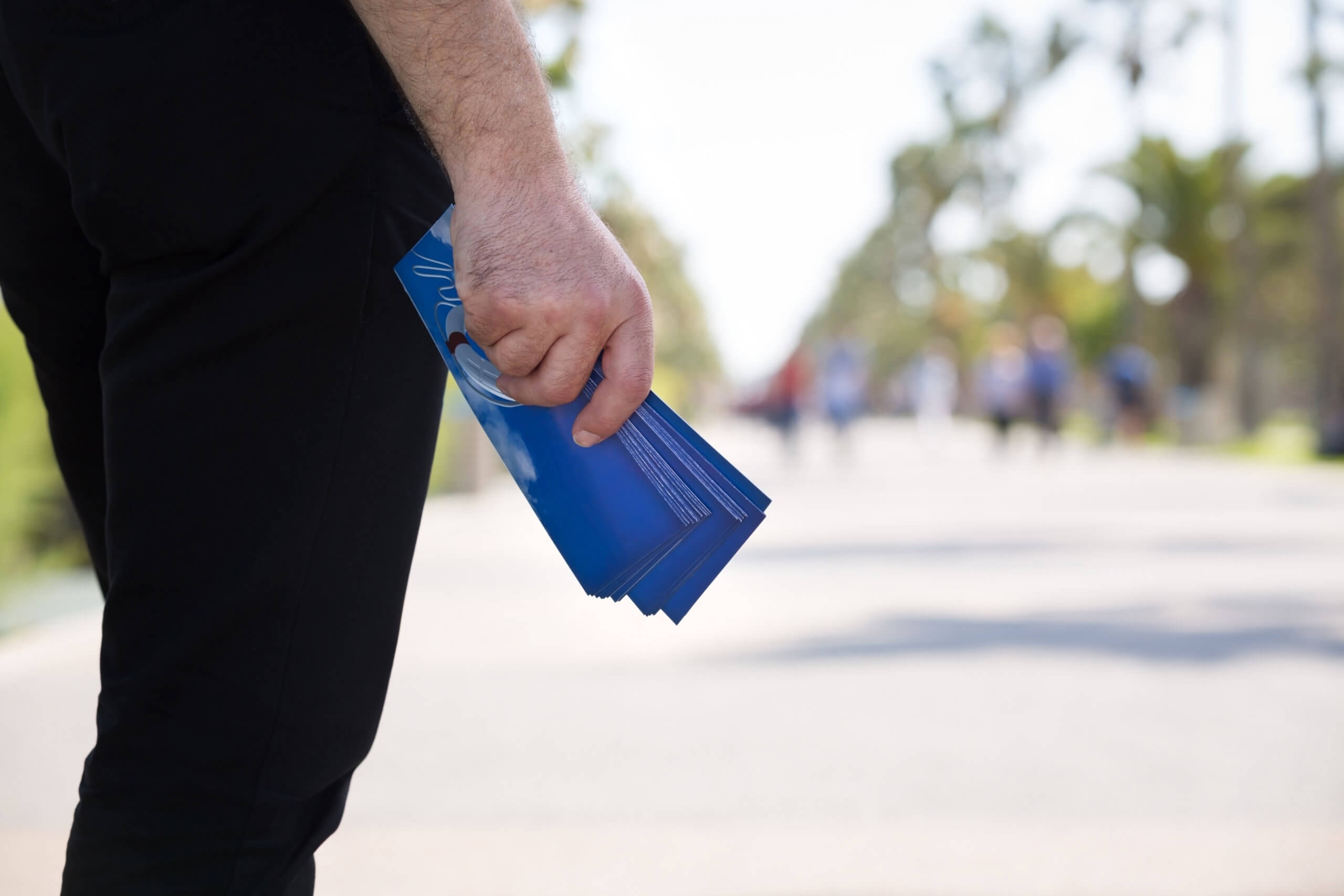 20 Nov

Reasons Why Your Company Needs Brochures

For modern businesses, digital marketing is a must. Yet, even as more marketing campaigns are moving into the digital sphere, businesses are still heavily reliant on good old-fashioned print materials. Brochures in particular can play a critical role in your brand's visibility. And with professional printing services, it's a breeze to order as many copies as you need. Check out these compelling reasons why your business can benefit from printed brochures.

Brochures enhance brand visibility at an affordable price point.

Brand visibility is all about getting your name in front of a wider audience. You could pay an arm and a leg to get a billboard next to the nearest highway, but a far more cost-effective solution is to print out some brochures. Your brochure should prominently feature your logo, business name, and chosen color palette to help maintain a unified brand message.

Brochures facilitate strategic distribution.

Another reason why brochures are great marketing tools is that they are easy to strategically distribute to customers. Depending on your business type, you can place a stack of them on the front desk for customers to pick up, add one to each customer's shopping bag, or hand one to each customer who requests an estimate for your business' services. Plus, brochures are a must-have when your company has a booth at a trade show or fair.

Brochures are versatile.

It's not uncommon for companies to have multiple types of brochures. You might have a brochure intended for distribution to new customers, for example. Let's say you own a home improvement company and you meet a customer who needs a new roof. You can hand that person a brochure that details your company's other services, such as floor installation or deck building. As a result, the customer is more likely to call your company again when he or she needs those services. Alternatively, you can design brochures for each of your company's main product lines. These brochures can explain the benefits of your products and why they are superior to your competitors' products.

It's essential that your brand's brochures look polished and professional, which is why you should turn to the trusted team at Reproductions, Inc. We offer full color printing of brochures of varying sizes so you can get your brand's message out to more people. Call our shop in Tucson at (520) 622-7747 and be sure to ask us about our COVID-compliant safety protocols.