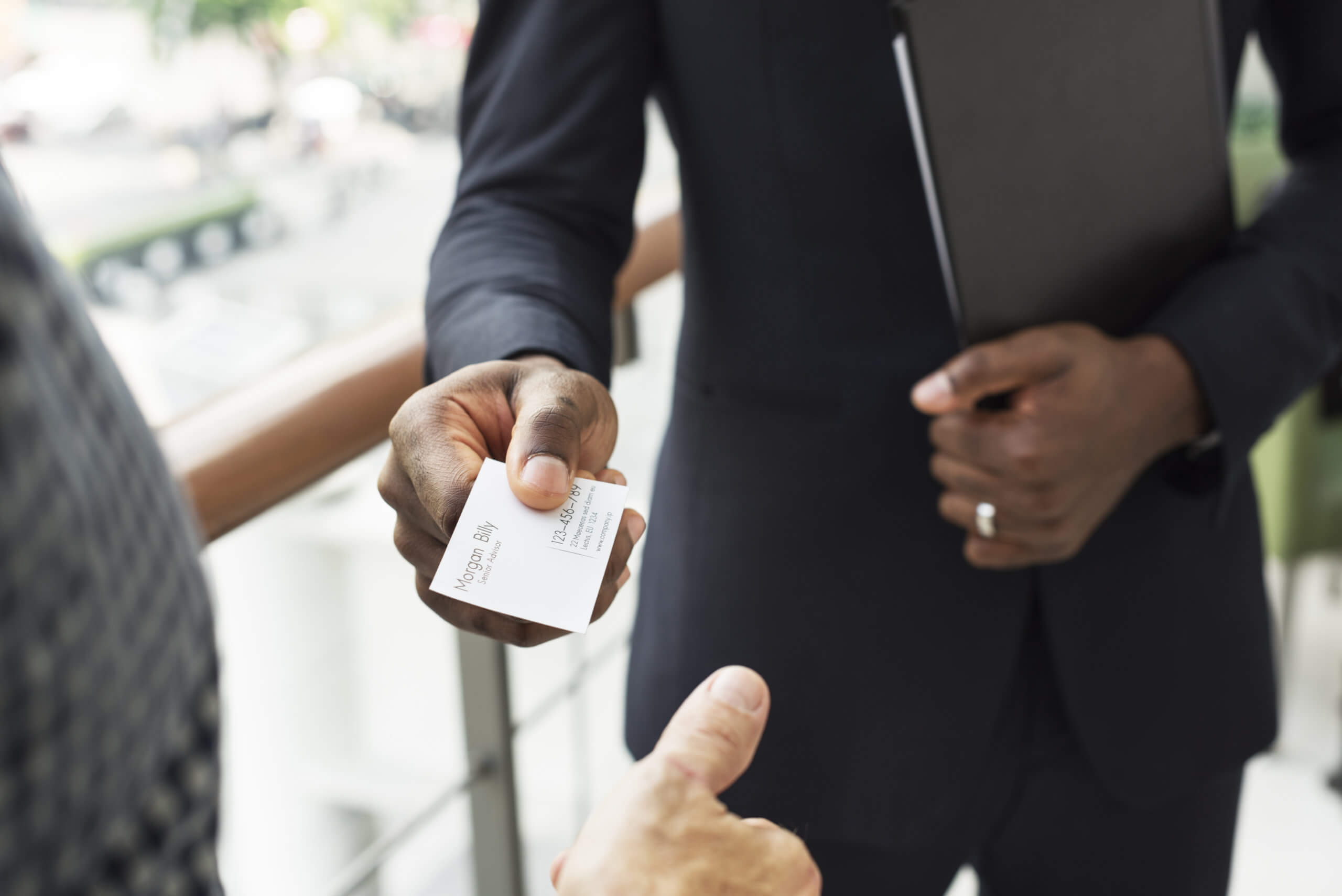 12 Jun

The Globetrotter's Guide to Business Card Etiquette

Even as digital communication has become the norm for everyday business, business cards still represent a time-honored tradition in professional networking. However, as useful as it can be to hand out business cards, they can lead to faux pas if you aren't familiar with international business card etiquette. Below you'll find some quick tips to help you navigate any professional networking situation where a business card may make an appearance. 

Giving Out Your Business Card

In most places, it's customary to give out a business card upon first meeting. However, some countries have more of a ritual for exchanging cards. For example, in Japan and China, you should present the card with both hands, holding it text side up. In any culture, a business card represents your professional attitude and your business as a whole, so you should always have clean, crisp cards in a dedicated holder. In most cases, handing out a damaged business card is more of a negative statement than giving out no business card at all. 

In the U.S., it's often common to add a short message or additional phone number handwritten on the business card. While this can indicate a personalized touch, it may also be viewed as sloppy or unprofessional in the international business setting. 

Receiving a Business Card 

Accepting a business card is a simple act, but you can inadvertently insult the person who gave the card if you're not careful. In most cultures, it's important to take a moment to look over the card, rather than simply putting into your card holder. You should also never crumble the card or put it directly in your pocket. If you don't have a card holder handy, put it in your wallet instead. 

For professionally printed business cards and any other printed materials your business needs, call Reproductions Inc. in Tucson. You can reach us at (520) 622-7747 or visit our website to upload your files for printing.