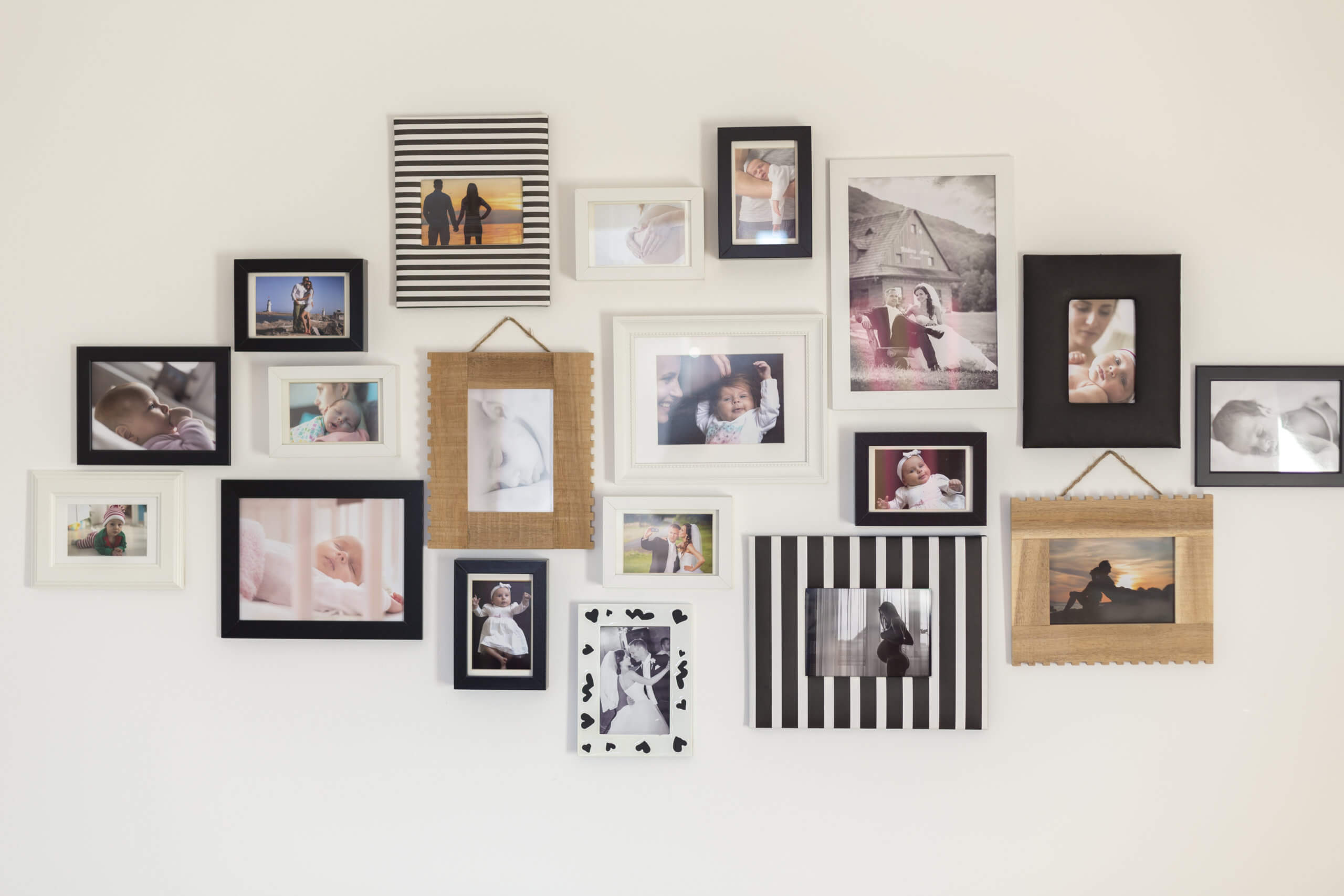 24 Jul

Tips for Creating a Gallery Wall at Home

A gallery wall is a collection of artwork, photographs, and other media designed to capture the eye and enhance the aesthetic appeal of a space. Many people like to design gallery walls above the couch in the living room or on the wall next to a stairwell. Wherever you decide to locate your gallery wall, you can use the following tips for creating a beautiful space in your home.

Select a theme.

You may wish to vary the style and tone of your artwork. However, there should be a unifying theme that ties the different elements together. For example, you might select a nautical theme.

Print your own fine art reproductions.

Printing your own fine art reproductions is a great way to put together a gallery wall at an affordable price point. Visit a local printing shop to inquire about fine art printing services. You should be able to have the artwork printed onto a rigid material suitable for framing.

Choose your preferred frames.

There are two schools of thought regarding frames for gallery walls. Some prefer to use the same color, style, and type of frame for each piece, while others prefer to mix and match. You should use whichever approach best speaks to your artistic sense.

Figure out your layout before hanging the artwork.

Before you start putting your artwork up on the wall, you should figure out exactly where you want each piece to go. Lay out your artwork on the floor and play around with different arrangements. There should be some, but not too much space between each piece. When you've got your layout the way you want it, you can transfer your gallery to the wall.

You can rely on Reproductions, Inc. for superior-quality fine art reproductions. We use a UV printer, which is a large-format printer that has the capacity to print directly to rigid materials. If you have any questions about our fine art printing or other services, you can reach out to our team in Tucson at (520) 622-7747.