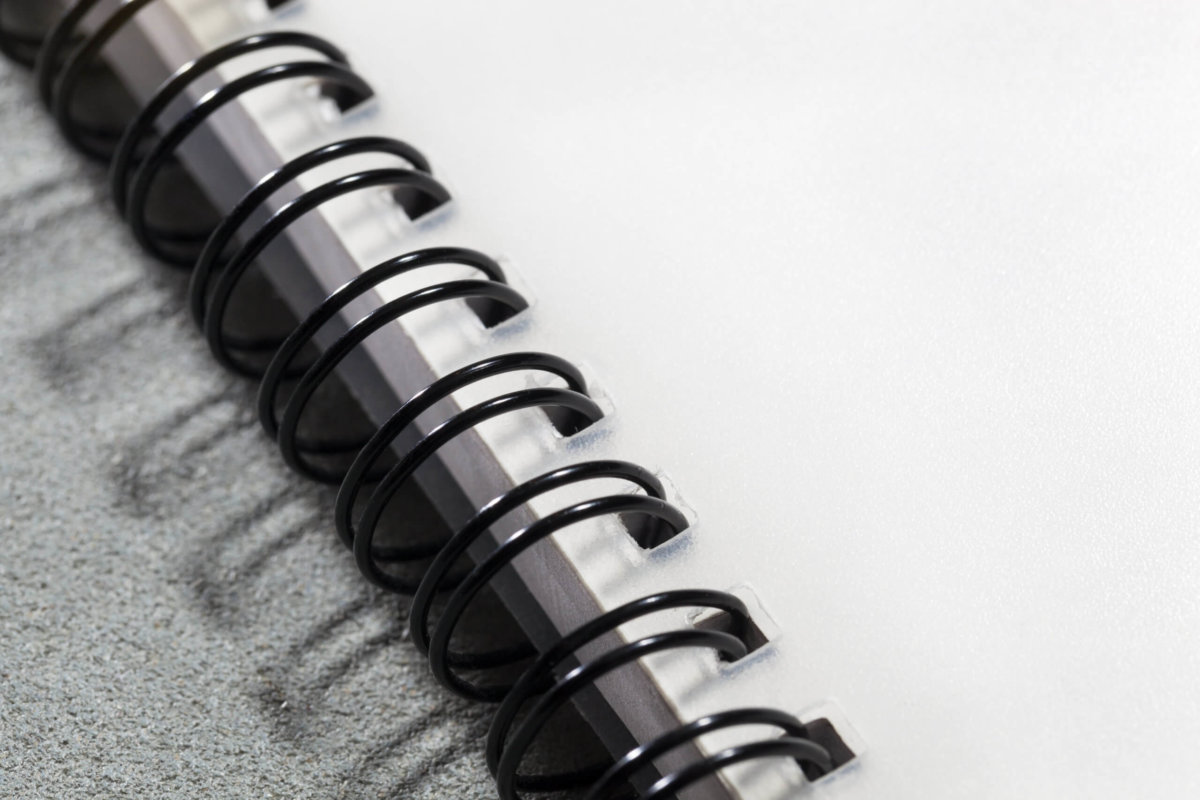 24 Sep

What Kind of Binding Should You Use for Your Presentation?

You want to make an impression when presenting documents, but with so many binding options, which one is best for your needs? This is largely dependent on your budget and the size of the project. Here are some of the binding options we suggest here at Reproductions, Inc. 

Spiral Binding

Spiral binding is a very common option for presentations. With spiral binding, a metal or plastic coil is inserted through hole punches on the spine of your pages. Pages can lay flat which makes this a convenient feature for technical manuals, especially considering it allows binding of up to 400 pages. This method is often preferred for its affordability and accessibility, though it does not create the most professional look and is not as long lasting as other binding methods.

Wire-O Binding 

Wire-O binding is another popular choice for formal and professional presentations. It uses a looped metal wire, like spiral binding, and allows pages to lay flat and pages can easily be turned from front to back, with the reader eventually ending up back at page 1. 

Velobinding

Velobinding often the binding of choice for accountants and law offices. This is because it can bind up to 3 inches of documents. This method utilizes plastic strips with prongs that are inserted through holes in your documents. Once you have your project assembled, a narrow plastic strip is then placed to sandwich the papers. The prongs are then cut and melted to create a seamless, professional look. 

Saddle Stitching

If you've seen staples in the side of a small booklet, this is saddle stitching. Folded sheets of paper are nested within each other, and then long wire staples are stitched through the center crease. This type of binding is most used for informational booklets or brochures of 100 pages or less. Anything over 100 pages will make the booklet too thick to lay flat. 

Reproductions, Inc. has been serving Tucson and Southern Arizona since 1956. Whatever your printing or binding needs are, our professionals are ready to provide you with exceptional service. Contact us at (520) 622-7747.