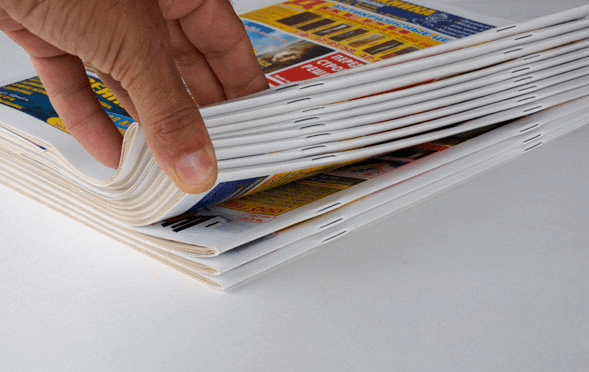 18 Jan

When Your Business Can Benefit from Booklet Binding

Your business spends enough on digital printing as it is without having all of your materials professional bound. However, there are quite a few occasions when the added printing expense can pay dividends for your business later on. Here's a look at some of the prime opportunities for binding and the types of printing projects that can benefit from professional booklet binding.

Employee Training Manual

If you have a detailed and repeatable employee training program, binding the training manual and any supporting documents can save you time when onboarding new employees. This way you'll have durable booklet that contains within it everything a new hire needs to know to get up to speed, so trainers and human resources personnel won't have to dig through cabinets or search through unorganized computer folders to find the necessary training materials.

Sales Presentation

When you're trying to close a deal, it's important that you go above and beyond to show your commitment and dedication to the client you are trying to do business with. A professionally bound sales presentation will look professional and bring a good amount of authority to your sales pitch. This can also potential clients that you go above and beyond to achieve excellence, which can be helpful when trying to secure a new contract.

Quarterly/Annual Reports

If are required to prepare quarterly or annual reports for upper management and/or shareholders of the company, having the reports professionally bound will show great attention to detail on your part, which can help to impress the higher ups and decision makers in attendance. Who would have though booklet binding might be the actual secret of success—we're just saying.

For fast, affordable, and high-quality digital printing and booklet binding services in Tucson, contact Reproductions, Inc. We have served Southern Arizona with outstanding print and finishing services since 1956. Contact us online or call us at (520) 622-7747 to learn more about our full-service commercial printing company.